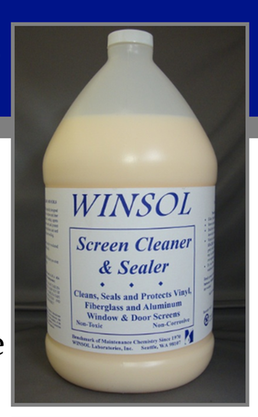 Winsol Screen Cleaner & Sealer
---
In stock, ready to ship

Inventory on the way
The Screen Cleaner & Sealer cleans, seals and protects aluminum vinyl and fiberglass screens and window frames.

Screen Cleaner and Sealer can help prevent corrosion, sun damage and color fading caused by UV rays.The sealer will not be broken down by bird droppings, acid rain or general pollutants.

Screen Cleaner and Sealer is safe for screens and frames made out of metal, fiberglass and vinyl.