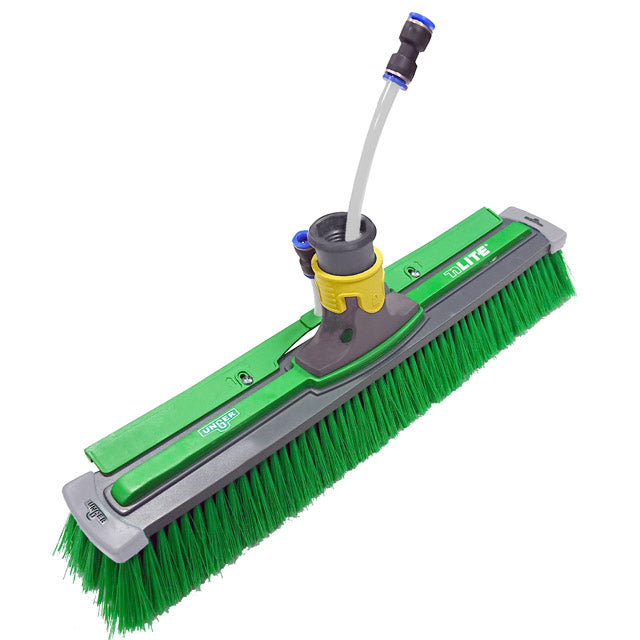 Unger nLITE® Power Brush Complete, flagged
Regular price
$168.45
Sale price
$151.61
Save $16.84
/
---
Free shipping! (USA mainland)
Experience exceptional cleaning with the "Optimized Brush Concept" - designed to tackle a wide range of challenges. Featuring softer flagged bristles for gentle cleaning, this brush provides a smooth glide on glass, making it perfect for removing smaller particles and debris.

Features:

Inner bristles deliver extraordinary cleaning performance, comparable to natural hair bristles
Longer outer bristles ensure effortless gliding
Integrated nozzle block in the brush's center for powerful dirt elimination
Flushing rinse bar attached above the brush for effective rinsing
Swivel lock enables 180° free brush swiveling
We coordinate with the manufacture and ship to your preferred location.
If a product is on back-order more than 7 days, we will notify you immediately and issue a full refund.
** Free shipping only applies to mainland USA
Liquid error (snippets/image-element line 103): invalid url input