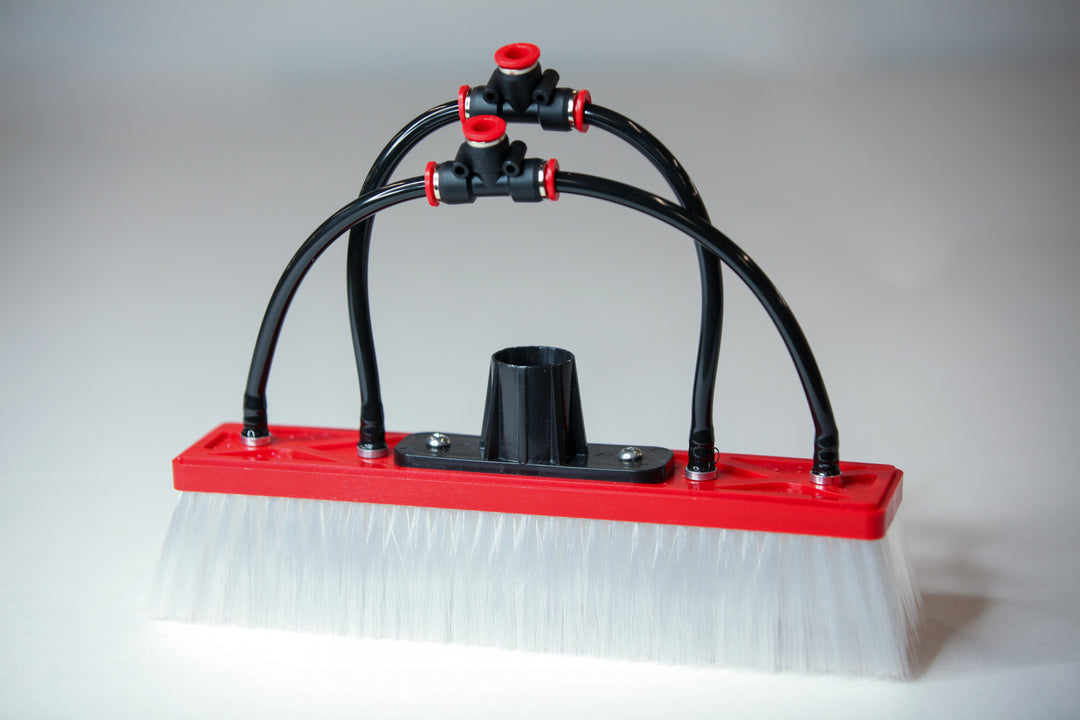 Tucker Dual Trim Nylon Bristles W/2 Pencil Jets & 2 Fan Jets
---
Free shipping! (USA mainland)
The Tucker Dual Trim Nylon brush features premium nylon bristles and a dual trim design.
The bristles on the outer edge of the brush are slightly longer than the inner bristles.  This allows for splaying out of the outer bristles into the corners of the windows while the inner bristles scrub away.
This brush is extremely lightweight weighing in at only 11.2 ounces.
This brush features 2 pencil jets and 2 fan jets plumbed to a centralized Tee fitting and a female euro socket making it compatible with nearly every pole on the market today.  
The addition of the pair of fan jets allows for a fan spray option for those who prefer this rinse method over pencil jets.
We coordinate with the manufacture and ship to your preferred location.
If a product is on back-order more than 7 days, we will notify you immediately and issue a full refund.
** Free shipping only applies to mainland USA
Liquid error (snippets/image-element line 103): invalid url input