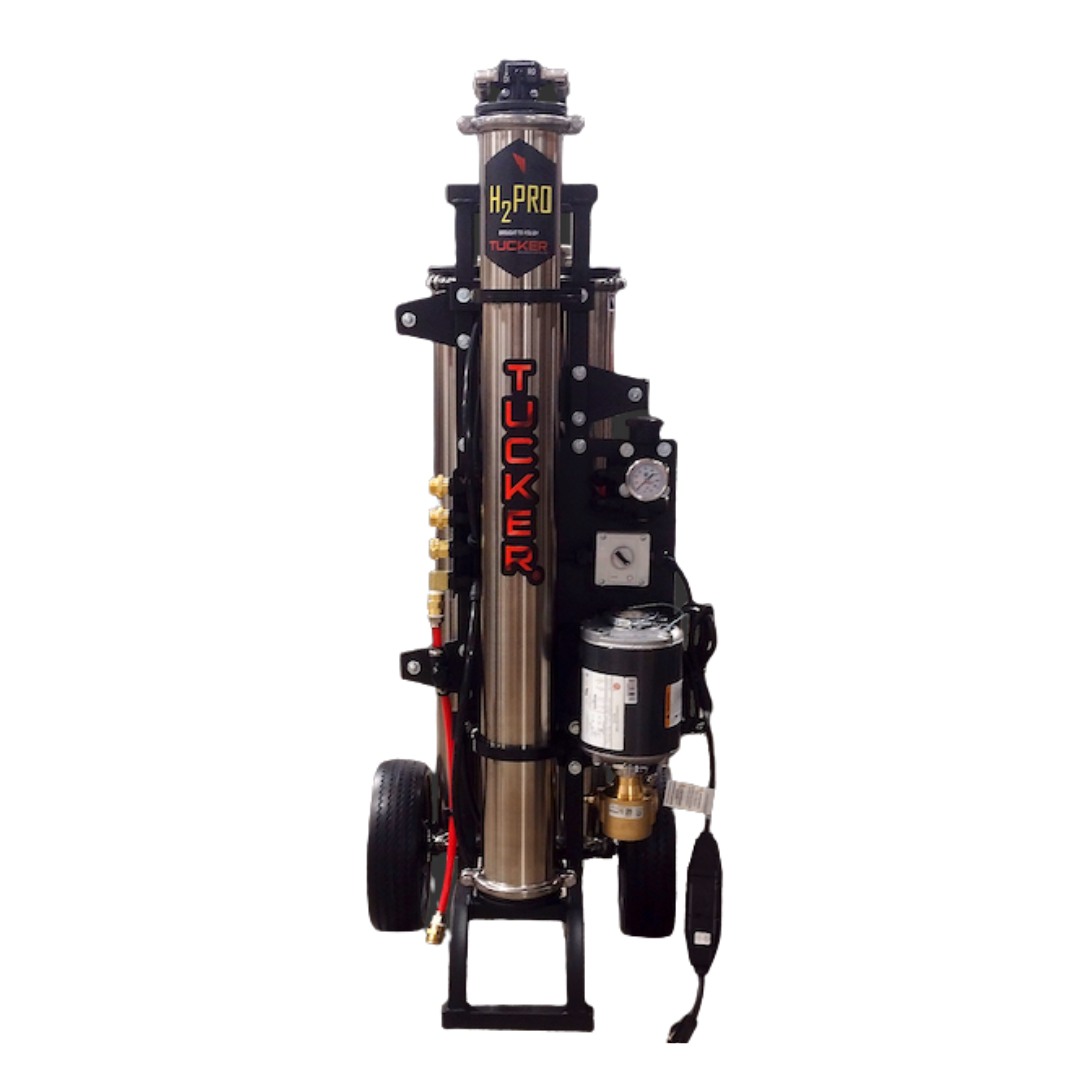 Tucker® H2O Pro
---
Free shipping! (USA mainland)
Introducing the H2O Pro by Tucker®. With its high water production rate, this system is ideal for running multiple poles or for specialized tasks such as solar panel cleaning. Its unique built-in Tucker® DI saver option offers flexibility, enabling users to bypass the DI filter when pure RO water suffices, leading to notable maintenance cost savings.
Key Features:
High water flow rate of 2+ GPM
Integrated 110v booster pump
Convenient on/off switch for ease of operation
Tucker® DI SAVER MODE: Option to use pure RO water for specific tasks
Dual modes: RO Only and RO/DI to cater to different cleaning applications
Extended life 30" carbon pre-filter
Efficient 40" eco flow Tucker® RO membranes ensuring maximum water production
30" DI post-filter to ensure the highest water purity
Durable no-flat wheels for easy transportation
Robust stainless steel housings for longevity
Assurance with a comprehensive 10-year warranty
Specs:
Flow Rate: 2+ GPM
Power: 110v booster pump
Filter Types: 30" carbon pre-filter, 40" Tucker® RO membrane, 30" DI post-filter
Warranty: 10 years
We coordinate with the manufacture and ship to your preferred location.
If a product is on back-order more than 7 days, we will notify you immediately and issue a full refund.
** Free shipping only applies to mainland USA
Liquid error (snippets/image-element line 107): invalid url input