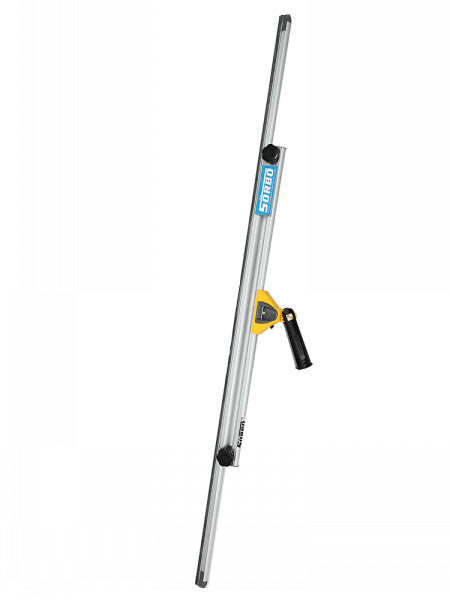 Sörbo® The Eliminator 3x4 Adjustable Wide-Body Squeegee for Store Front - 40 Degree w/ End Plugs
---
Drop-shipped directly to you!
The Sörbo 3X4 Adjustable Wide-Body Eliminator squeegee with 40 degree safety end plugs is the most efficient squeegee in the Sörbo arsenal. The original Wide-Body squeegee, but now in unbelievable lengths from 48″(120cm) to 78″(195cm), shocked the world. With the longest model, you can do the same amount of work as up to five window cleaners using 18″(45cm) squeegees. This is a money machine when cleaning large storefronts using vertical or horizontal strokes. Don't hesitate to try it on an extension pole. As the squeegee channel gets longer, the downward force that you can exert decreases and it does become harder to bend the rubber blade to an effective angle. It is necessary to have your rubber blade in the second setting when using any of the eliminator models. The 78″(195cm) Eliminator may look intimidating but it weighs only 3 lbs.(1.5 kg). The adjustment slots or settings in the Sörbo 3X4 Adjustable squeegee channel allow you to reposition the rubber/blade
 to the preferred firmness. For 48" to 78" Squeegees: set rubber to 2nd adjustment slot = FIRMER Rubber, or 3rd adjustment slot = SOFTER Rubber. Lead with the top of the squeegee to prevent streaks on the window. Sörbo invented the Eliminator in 1987. 
We coordiante with the manufacture and ship to your preferred location.
If a product is on back-order more than 7 days, we will notify you immediately and issue a full refund.
Liquid error (snippets/image-element line 103): invalid url input