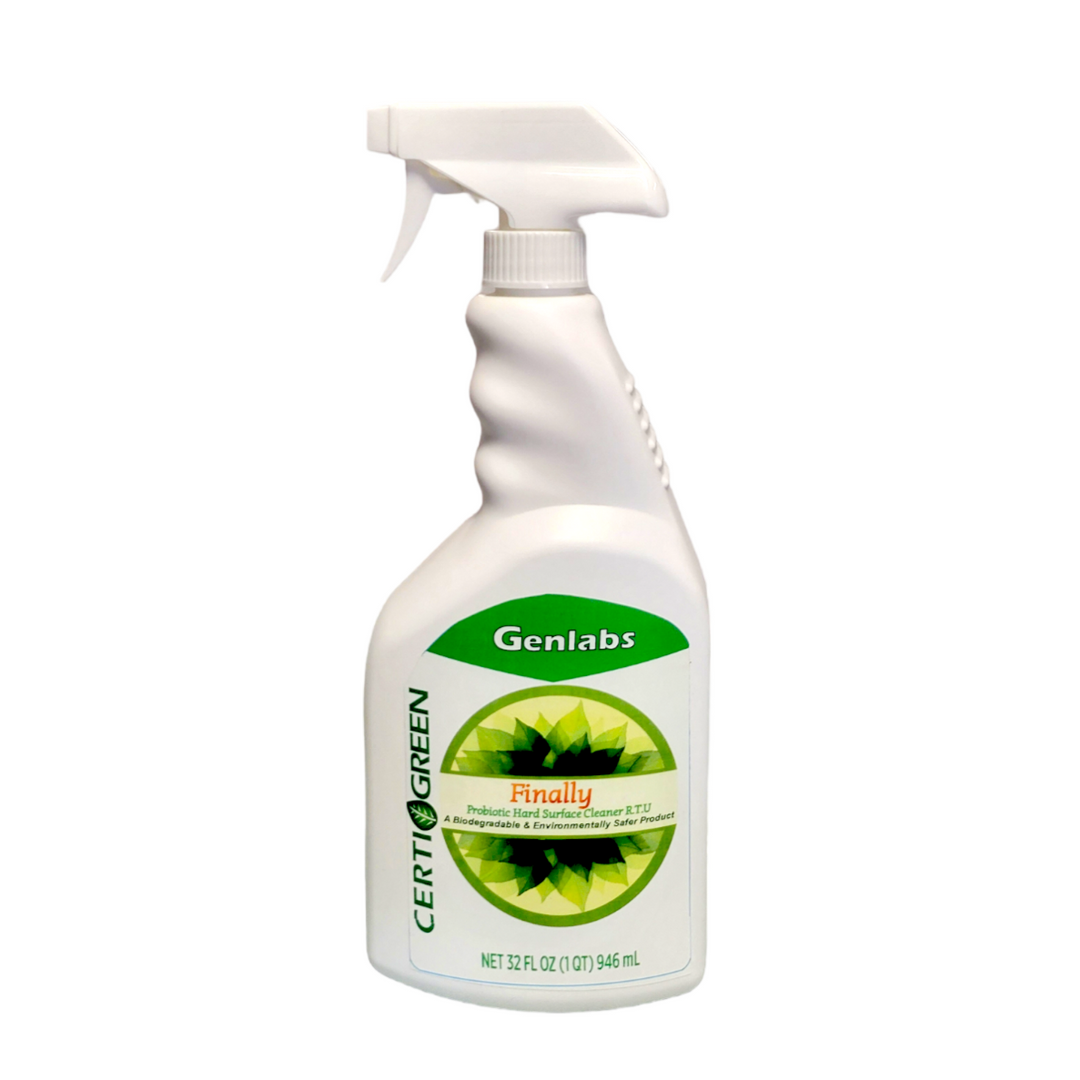 Genlabs Finally Probiotic Hard Surface Cleaner R.T.U
---
Low stock - 5 items left

Inventory on the way
A Biodegradable & Environmentally Safer Product
Finally Probiotic Hard Surface Cleaner is a unique hard surface cleaner that combines innovative chemistry and application specific bacteria. This product contains an effective blend of bacillus organisms for accelerated degradation of organic material that builds up on hard surfaces over time. The bacteria have been selected for their ability to degrade organic compounds such as grease, fats, proteins, starch and sugars. Continued use of Finally Probiotic Hard Surface Cleaner in residential, institutional and removing stains on hard surfaces. This product also contains surfactant and chelating package to ensure highly effective cleaning.
 Directions
 Spray and Wipe Application
Ready to use. Spray and wipe away.
No Rinsing Necessary
For dried or stuck soil, let dwell for 3 minutes before wiping.
Applications
This product cleans a wide variety of Hard Surfaces such as kitchen counters, sinks, tile , appliances, brick, concrete, aluminum, garbage cans, etc.
Warning: Can cause eye irritation. Wash hands thoroughly after handling.
Features and Benefits
Biodegradable
Safe for the enviroment
Child and Pet Friendly
No Harch Chemicals

Microbiome Friendly
DFE Approved Ingredients
Plant Derived Fragrance
Removes Malodor

Cost Effective
Non Toxic
Removes Biofilm
Non Corrosive