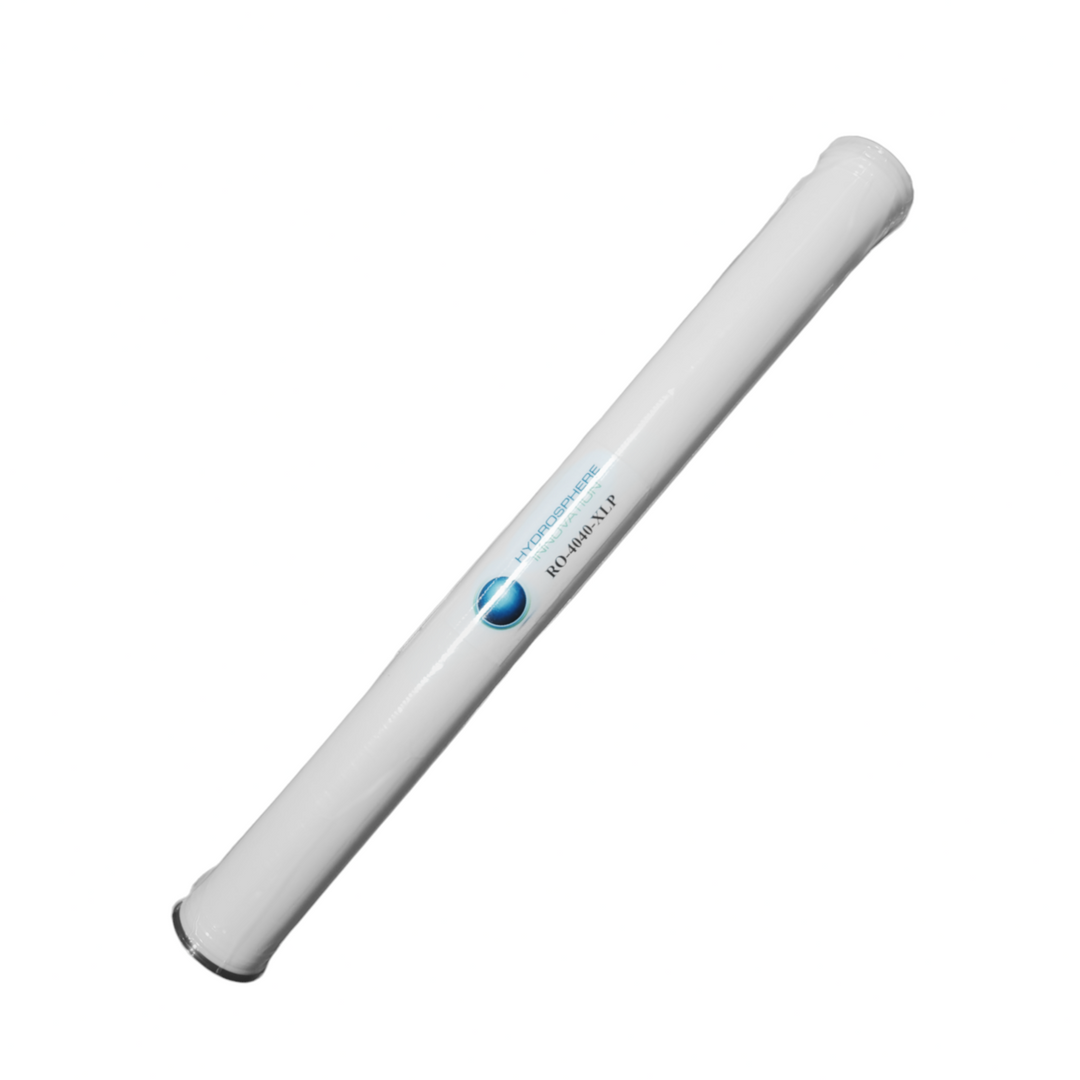 HydroSphere Ultra Low Pressure RO membrane
---
Low stock - 3 items left

Inventory on the way
Experience the efficiency and high performance of the HydroSphere XLP RO Membrane, a key component in advancing your window cleaning capabilities. This Extra Low Pressure (XLP) reverse osmosis membrane stands out for its ability to operate effectively at lower pressures than standard RO membranes, a feature that significantly reduces energy costs while enhancing overall efficiency.

Despite its efficacy at lower pressures, factors such as input water quality, temperature, and maintenance practices can influence the membrane's performance and longevity. For protection from sediments and chlorine, pre-filters can be utilized, and regular cleaning helps sustain its effectiveness.

Like all RO membranes, the HydroSphere XLP RO Membrane purifies water by forcing it under pressure through a semi-permeable membrane. This process allows water molecules to pass while larger contaminant and impurity molecules are effectively blocked.

For window cleaning applications, the HydroSphere XLP RO Membrane sets the stage for a spot-free finish. The purified water from this RO system doesn't leave mineral deposits on the glass, ensuring a superior clean. Keep in mind considerations for storage of purified water, waste water disposal, and any local regulations regarding water usage to maximize the benefits of this advanced membrane technology.